SMARTSTORAGE CONTAINERS LONGMONT, CO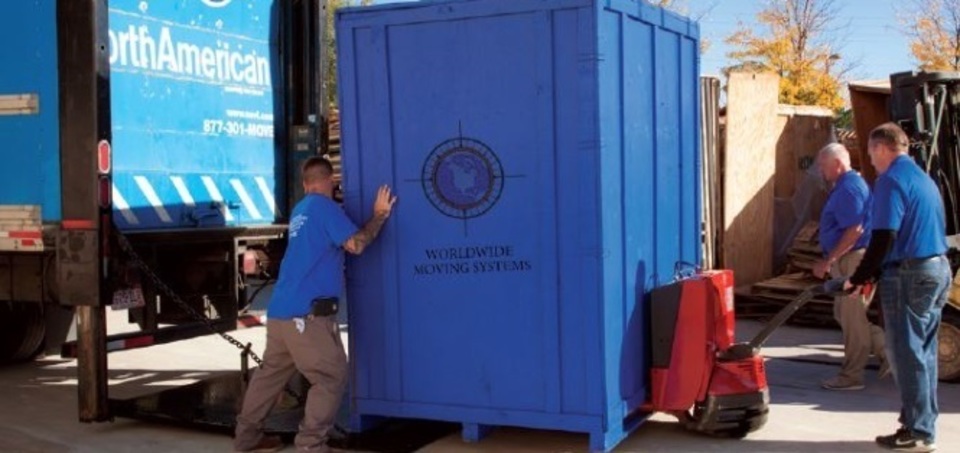 Offering Smart Storage Containers in Longmont ,CO
Are you in the market for a convenient moving and storage solution that won't break the bank? If so, you're in luck because SmartStorage by Worldwide northAmerican Moving Company will meet your needs. When you opt for SmartStorage, you can expect us to deliver a weatherproof, durable storage container to your home or office so that you can load it up. Once it's loaded, we can store it or transport it to your new destination. Read on for more details on SmartStorage moving services.

How Does SmartStorage Compare to Pods?
After comparing SmartStorage to Pods, you'll find that SmartStorage is more affordable. In addition, SmartStorage has superior customer service and gives customers up to 2 weeks to load their belongings. Lastly, SmartStorage stands out because we provide all customers with 5 boxes and 5 blankets to make packing a breeze.

Benefits of SmartStorage
SmartStorage is a DIY moving solution that can save you plenty of cash and ensure your precious possessions make it to your new home. Here are several of the many benefits of storage containers from SmartStorage:
Convenient Delivery: Your SmartStorage container will be delivered to your home or office on the date and time you choose. You don't even have to be present when it gets delivered.
Easy Loading: SmartStorage containers feature a ground level design making it easy for you to load your items. There are no wheel wells or ramps to get in your way.
No Hidden Fees: When searching for moving services, you should be weary of moving companies that charge hidden fees. Worldwide northAmerican Moving Company is upfront about the cost of SmartStorage so that you're not surprised when it comes time to pay.
 Safe: Thanks to the seals on the SmartStorage container locks, you can enjoy the peace of mind of knowing your belongings will be kept safe and sound.
Environmentally Friendly: SmartStorage containers are comprised of eco-friendly materials so you don't have to worry about hurting the environment while moving.
 Temperature Controlled: Since SmartStorage containers are temperature controlled, your valuable items will be free from rust, mold, and pests.
Free Monthly Retrieving: Unlike some competitors, SmartStorage allows you to retrieve items out of your container at no cost at least once a month. If you need to retrieve items more than once a month, you'll only be charged $25 per trip.
Schedule Your SmartStorage Container Delivery Today
 SmartStorage is one of the most cost-effective and convenient moving solutions on the market. If you're interested in using it for your next move, contact Worldwide northAmerican Moving Company today
 to schedule a SmartStorage container delivery today.